It was announced yesterday that SpeedRunners, tinyBuild's hectic and hilarious racing game running and speed, will finally be launching in full form out of Steam Early Access on April 19th. This, however, isn't the interesting or intriguing part. That revolves around a lengthy but incredibly interesting post published on the same day by tinyBuild CEO Alex Nichiporchik, which involves give-aways, pirates, and exotic locales!
Here's the main thesis of the article:
We have given away (in bundles, so basically making us next to nothing per copy) over 200k copies of the game. This might sound like a ridiculous number to give away for next to nothing, but here's the thing: Doing this not only helped save the game from falling into obscurity, but it's one of the main reasons why we have such a strong worldwide playerbase approaching the full launch.
It's a bold claim for sure, but as Nichiporchik continues, his data backs this up, revolivnging around a number of points, but most excitedly of establishing communities is non-standard countries, and piracy:
Deep discounts have allowed SpeedRunners and tinyBuild to create gaming communities across the globe, and avoid stagnation that can often plague the Indie Online Multiplayer Genre. Global communities that wouldn't be able to afford these game otherwise have been drawn to SpeedRunners;
We see countries that have lots of bundle activations climb into our top session charts, and often form communities around them — you can see that countries like Russia, Turkey and Poland also have some of the most active SpeedRunners communities. These newly formed communities then attract players that buy the game at full price.

What's remarkable is that Brazil is top 2 [in ranking of game launches total], and one of the best players in the world is from Brazil. His nickname is Desnamed, and he's been kicking ass in our King of Speed tournaments.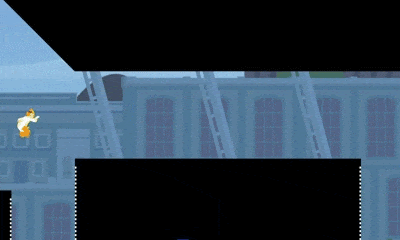 The other, very VERY interesting revelation was the use of internet piracy by tinyBuild as a means to generate interest;
We actually leaked a "special" version of SpeedRunners onto ThePirateBay a while back, and watched it spread from there. This PirateBay version was the local multiplayer "Party Mode" version of the game… The same version you can grab for free off Steam. It's basically a really neat demo.

…There were plenty of attempts to actually pirate the full game, but it takes a ton of effort to get it working online — you have to run a virtual instance of Steam, and have an online player base with the same instance to connect to.

As such, many pirates gave up very quickly, and grabbed the "pirated" copy instead — and this special version ended up being a sort of SpeedRunners gateway drug for many of them. They wanted to play it online with all the features, but they couldn't get it to work properly… so when they saw it in a bundle, they'd grab it.
The article does end with an important caveat though:
What I'm saying is that much of what you've just read may unfortunately not apply so well to your own game. SpeedRunners benefitted heavily from throwing Steam keys at players to boost our playerbase, leading to boosts in actual sales — but that's because it's a mass-market online multiplayer game. If your game is none of those things, you probably won't want to take too much away from this blog post.
This is only a brief overview of the article, and there's a lot of interesting and informative data and explanation in it. I encourage everyone to give it a read!
With SpeedRunners launching on April 19, a whole bunch of new features will be added to the game:
A huge Mario Kart-style single player campaign, with cups to beat and rivalries to manifest
The Trail Shop, where players can purchase and sell special trails for their characters, in the same vein as what Valve has been doing with Counter Strike and DOTA 2
A Twitch betting system, through which streamers can more heavily involve their players, who in turn will be able to directly affect the game with modifiers
A new animated opening cinematic, new UI features, and Mac/Linux/SteamOS support